Our Plastic Products
Contact Details
Alternative Plastics Ltd
Unit 1 Buckingham Close
Bermuda Industrial Estate
Nuneaton
Warwickshire
CV10 7JT
Tel: 02476 641210
Fax: 02476 326156
Alternatively:
E-mail Us Here
Our Range Includes: Plastics, Acrylics, Polycarbonate
We stock a comprehensive product range of acrylic materials and plastic accessories, often available next day by carrier service.
The excellent properties of our acrylic are guaranteed by the highly mechanised production cycle and the quality control carried out at every stage of the process.

Alternative Plastics acrylic blocks and sheets are obtained by casting high purity methylmethacrylate monomer.?
Our acrylic has good dimensional stability and resistance to various chemicals
If you need 12 tons for the Star Wars Gungan City film set or tiny pieces for jewellery, Alternative Plastics is your answer.
Ideal for point of sale displays, architecture, store fixtures, glazing and general fabrication.
Our acrylic offers manufacturers, fabricators and designers a high optical product with exceptional strength and durability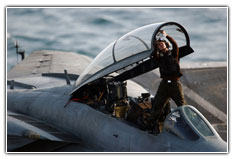 We have put together some pages to show how some of our customers have used our materials in different industries.
Please click here to see
Please click on any of the links in the left menu bar to view our full range of products which include tubes & bars in a range of colours.